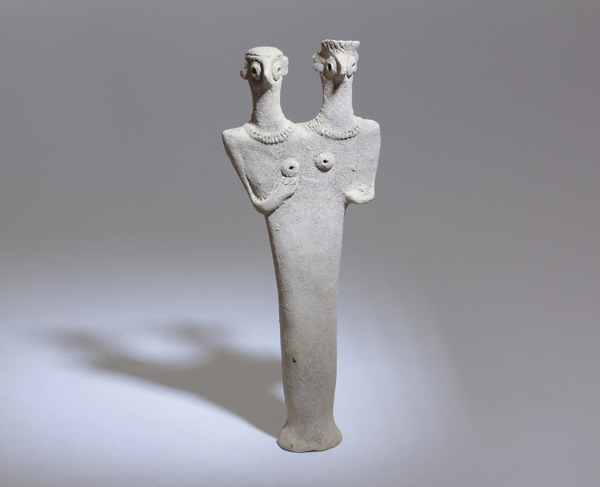 Lot 3:
SYRO-HITTITE TERRACOTTA FIGURE
Circa 1180-700 BC.
A creamware figurine depicting a two-headed figure with two hands raised to the chest; the breasts and the eyes of each head formed with round recesses, the necklaces separately applied; the legs combined extending to a conical flaring base. Restored at the base.
19.5 cm high.
Property of an English Gentleman.
Start price € 150
Current price € 350
Minimum bid: € 400
Minimum bid increment € 50
Bids: 9